Company
Corporate Information
Company Name
Quantum Flowers & Foods Co., Ltd.

(QFF)

President, CEO & CTO
Norio KIKUCHI
Director CFO
Shuichi URUNO
Outside Directors
Tetsuya TAKAO
Founded
July 2018
Paid-in Capital
JPY 172,780,000
Headquarters & Facilities

QFF Head Office / Mito Office

#2-101 Le Reve Migawa,
2563-77 Migawa, Mito, Ibaraki, 310-0913, Japan

QFF Tokai Lab

Quantum Beam Research Center 2 Room 101, AYA'S LABORATORY
162-1 Shirakata, Tokai-mura, Naka-gun, Ibaraki, 319-1106, Japan

QFF Tokyo Branch Office

NEXs Tokyo, New Tokyo Bldg. 4F,
3-3-1 Marunouchi, Chiyoda-ku, Tokyo 100-0005, Japan

Business
– Development and licensing of quantum agriculture
– Neutron beam breeding
– Quantum biotechnology
– Intellectual property management
Mission
We develop diverse genetic resources
to solve the world's food problems.

Quantum Flowers & Foods (QFF) is the world's first deep-tech company to implement "quantum biotechnology" using neutron beams in society. Our goal is to develop a sustainable bio-agri-tech business model to address various global issues such as the worsening food production environment due to significant global environmental changes and carbon neutrality, both domestically and internationally, thereby pioneering the future of the SDGs society.
Team Members
Norio KIKUCHI
CEO & CTO
Founder
Ph.D in Physics
KEK Cooperative Researcher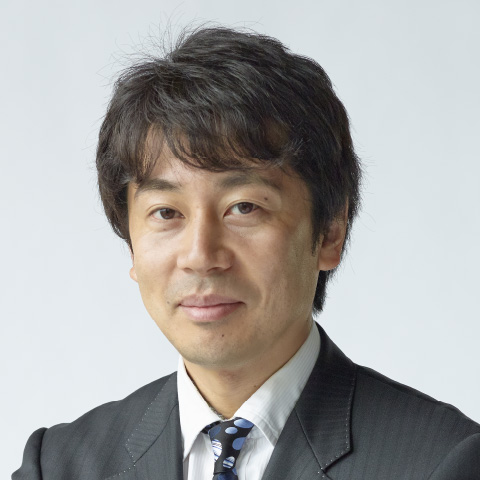 Dr Kikuchi is currently the Chief Executive Officer (CEO) and the Chief Technology Officer (CTO) at QFF. He is the Chairman of the Board of Directors of the Quantum Agriculture Association.
He was the Chief Executive Officer (CEO) of the Tier 1 heavy electrical manufacturing company, Hitachi Ltd. During this time, Dr Kikuchi won the Good Design Monozukuri Design Award. Not only was his company selected as one of the 300 Small and Medium-sized Enterprises, it was selected as the regional future innovation company. He worked on natural energy development in emerging countries as a part of JICA's ODA projects, aiming for a sustainable Earth through the power of quantum biotechnology.
He graduated from Oxford University with a Ph.D in Theoretical Physics. His biophysics paper has 710 total citations with a H-index of 7.
Syuichi URUNO
Director CFO
Founder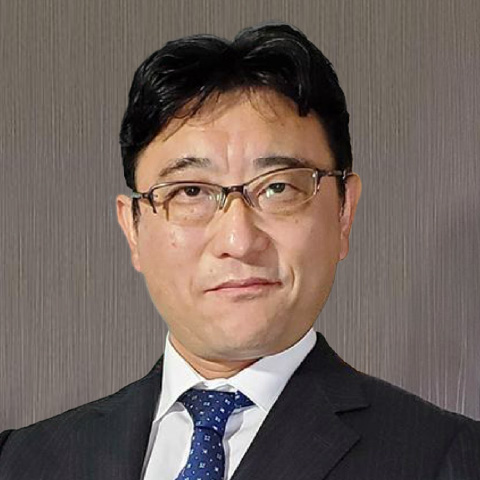 Mr Uruno currently leads the financial aspect of the business as the Chief Financial Officer (CFO) at QFF and he is the Representative Director of Tarp State Consulting.
He worked as a Representative Director of the STC Group and has assisted various companies with their management issues through finance, taxation and accounting. He was the Director of the Japan Association of Management Accounting Professionals. He also participated in Akatsuka Station City Planning and has established the Mito Planning Organization, LLC.
Mr Uruno graduated from the University of Tsubuku in Social Engineering. He has completed the Advanced Management Accounting Specialist (EMBA) program at Kyoto University Graduate School of Business Administration. He is certified as a Senior Management Accounting Specialist. Mr Uruno is qualified as a Senior Expert in M&A, Japan Investors Securities Co.
Tetsuya TAKAO
Outside Director
Ph.D in Medicine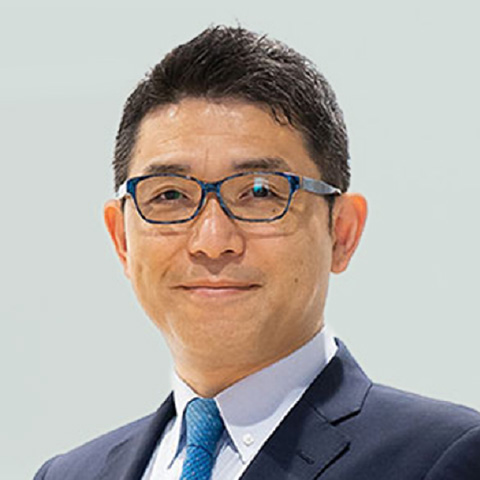 Dr Takao is the Chairman of the Board of Directors at the Epsilon Medical Corporation and the Chairman of Ibaraki Prefecture Association of Psychiatric Clinics that operates several psychiatric clinics, employment centers for the disabled, nursing home stations and industrial health care services. He is the Director of Mito Medical Association and is the President of the Mito Mental Clinic.
Dr Takao is a certified psychiatrist, industrial physician and mental health physician.
He graduated with a Ph.D in Medicine from Tsukuba University.
Akira TAKAGI
Advisor
[ Financial strategy ]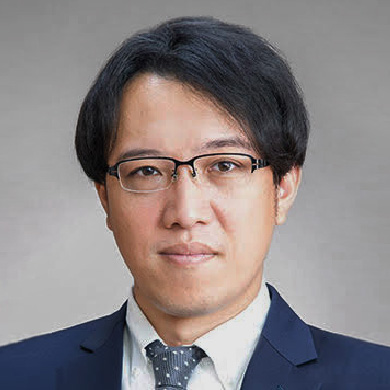 At QFF, Mr Takagi provides general business support focusing on financial strategies, M&A, fundraising and IPO. He is currently the Director of Takagi Certified Public Accountants Office, Vice Chairman of the Committee for Supporting Small and Medium Enterprises of the Japanese Institute of Certified Public Accountants. He is also the Outside Auditor of iMobile, Inc.
He served as an Outside Director for several listed and unlisted companies as well as an advisor to financial institutions, business companies and venture companies.
Hideki YOSHIZAWA
Advisor
[ Neutron beam science
and technology ]
Ph.D in Physics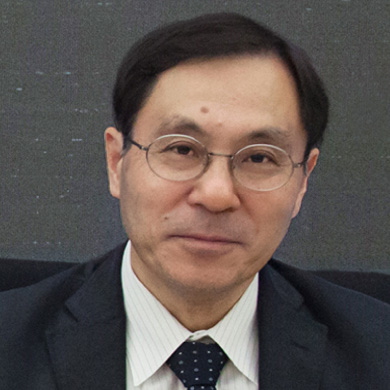 Dr Yoshizawa is an advisor at QFF focusing on regulatory and social implementation issues and is an expert on neutron beam science and technology. He is an Emeritus Professor of Physics at the University of Tokyo. Currently, he coordinates the promotion of the research reactor (JRR-3) at the Japan Atomic Energy Agency and is an advisor to the Ibaraki Prefecture Neutron Beamline.
He worked as a researcher in the Physics Department at Brookhaven National Library in the U.S. and also worked as an assistant Professor in the Neutron Diffraction and Condensed Matter Division at the Institute for Solid State Physics, University of Tokyo. He then became a Professor at the Neutron Science Laboratory at the Institute for Solid State Physics, University of Tokyo.
He graduated from the University of Tokyo with a Ph.D in Physics in 1981.
Kazuhiro KAWADA
Advisor
[ Sales strategy ]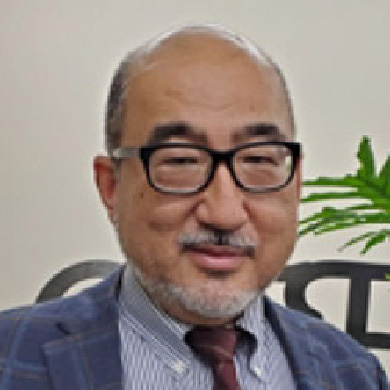 At QFF, Mr Kawada leads the development of new varieties of Kiku (Japanese Apricot) in addition to providing market information and networking for agriculture.
He was formally the Technical Director of the Department of Agriculture, Forestry and Fisheries in Ibaraki Prefecture. He joined the Ibaraki Prefectural government and served as a Technical Officer in the Sales and Distribution Division. He was the Director of Promotion and Environment in the West Ibaraki Agriculture and Forestry Office. He was also the Director of the Sales and Distribution Division and the Director of the Tokyo Headquarters for the Promotion of Agricultural Products Sales in Ibaraki Prefecture.
Mr Kawada graduated from the Faculty of Agriculture at Ibaraki University.
Kana ISHIBASHI
Research scientist at QFF
[ Quantum beam breeding ]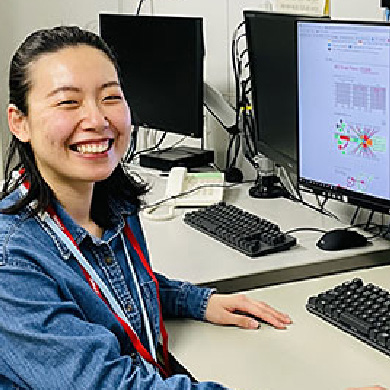 Ms Ishibashi works at QFF on irradiation experiments and breeding research in collaboration with the Tohoku University research institute. She specializes in developing genetic resources and creating new varieties using quantum beams (neutron beams). Currently, she is completing her Masters at the Molecular Chemistry and Biology department, Graduate School of Life Sciences, Tohoku University.
She studied abroad in Spain. As a secretary, she developed her management and coordination skills.
Dr. May Sweet
Research scientist at QFF
[ Quantum beam technology ]
Ph.D in Biophysics
KEK Cooperative Researcher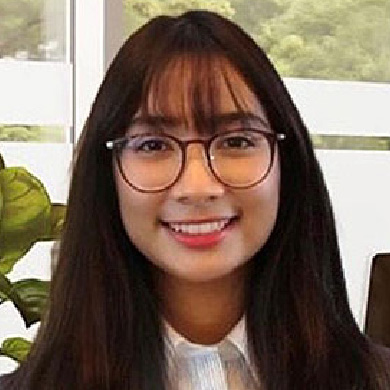 Dr. May Sweet is a quantum biotech researcher at QFF, working towards addressing global Sustainable Development Goals (SDGs) through computer simulations, experiments and AI data science. She collaborates with KEK on innovative quantum beams technology (neutron beam) for irradiation research.
Originally from Myanmar, she graduated a Ph.D in Biophysics from Gifu University, Japan. She specializes in biomolecular motors, biophysics, nanotechnology and she completed her Masters in Particle Physics. Her high-impact research publications, including a notable one in "Nature (Scientific Reports) ".
– JAPAN'S GAME CHANGING
QUANTUM TECHNOLOGY –
New Quantum Biotech Business